Hey all! Hope February has served you all very well! I can't believe it's the last Friday in February!!! And, the last Friday of the month means that the new mini kit for Chronicling Life comes out! Here is the
CL March Mini
!!! Seriously, I love this color green. A LOT!!! (and, my goal, as you can see in the preview, is to make each month coordinate, so at the end of the year, you will have a MASSIVE kit on your hands!)
And, for those of you who don't know...Chronicling Life is my P365 collection! It starts out with a basic black and white kit, calendar template, date frames, and so much more! And, each month, I add a coordinating mini kit! So, if you haven't picked up any of the product, I have some SWEET DEALS for you!
This is the
CL First Quarter Bundle
. Buy all three months for a special, low price!
And, if you haven't seen or picked up the original product...here is the
CL P365 Bundle
for you! (don't forget there is also the
CL Journal Biggie
with a great, versatile collection of journal products!)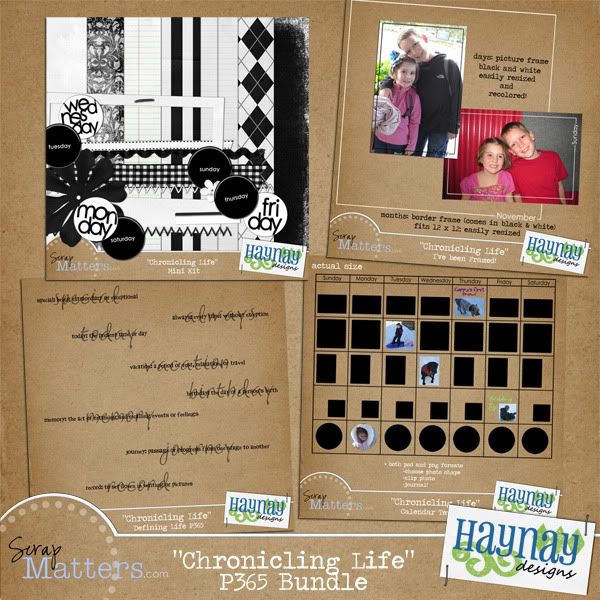 Here is my spread! I used a little bit of everything, plus WM[squared]'s new template pack!
And some pages from the Haynay Hunnies!
Erin is giving away these badge size album pages on
her blog
! Go grab them! What a sweet freebie!!!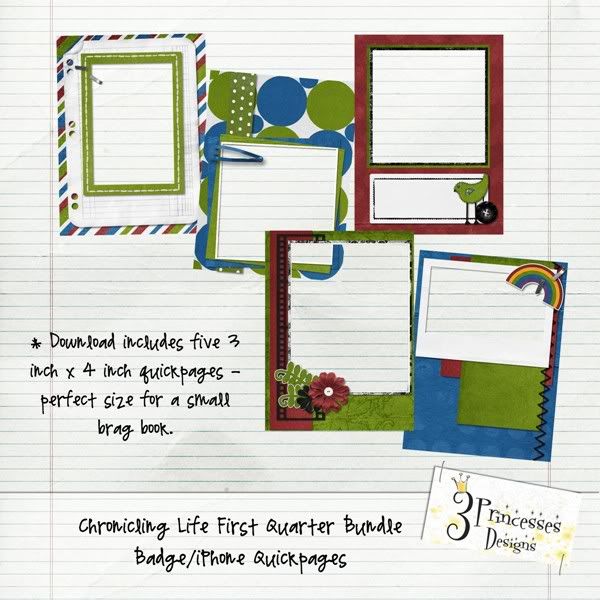 And, as part of my P365, I want to give away a template for P365 each month, so here is my gift to all of you! Download
here
! Please don't forget to say thank you to Erin and myself (and anyone else that you get a freebie from!)...I'm always amazed at the 400 people who download things, but only 7 stop to say thanks. Just a challenge for you all.
Hope everyone has a great weekend!