My husband's birthday was Sunday. We are currently in Crested Butte, CO with his parents. We love coming here. The boys have already gone mountain biking, camping, and fishing. We've gone to an art festival where Mady got her face painted! Look at her! She had people stopping her to tell her how cute she was!
Then we went to the Wooden Nickel for dinner. Yum! Our family picture turned out so good!
And, another birthday we are celebrating this week is Scrapmatters! And, of course, we have a celebration and a sale!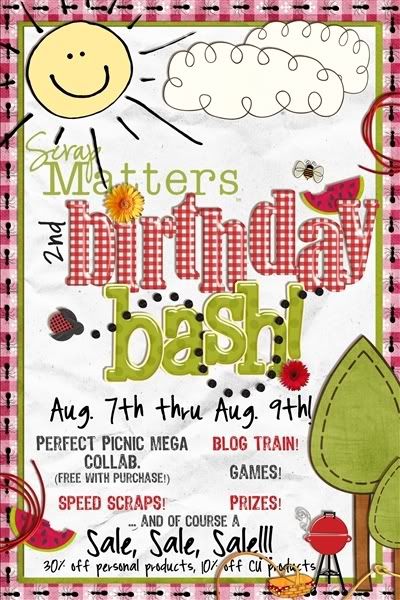 I'm not sure if i'll make any of the fun events b/c of our vacation, but it's gonna be awesome!