First things first. I totally forgot to blog this earlier, but you still have time! SM is having a CT call! SM is the friendliest site ever with super talented designers and scrappers!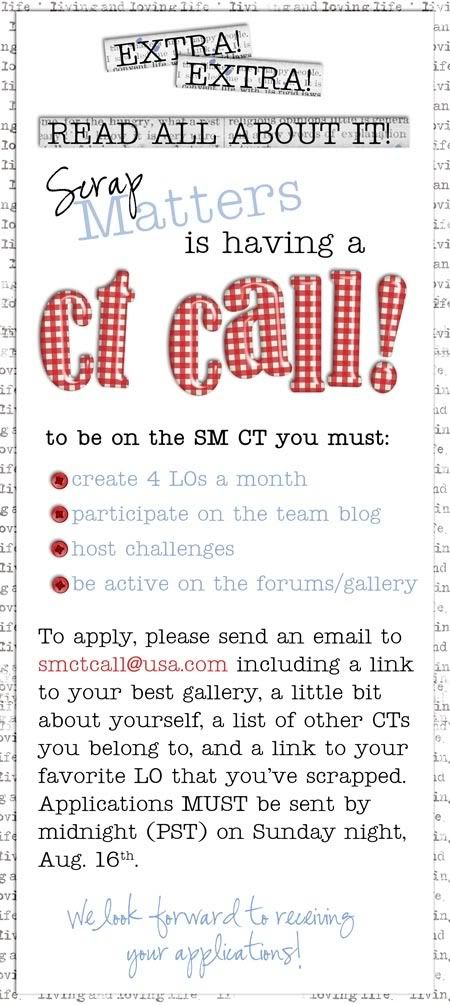 And, tomorrow I'm hosting a SS! You know I love to host these things....I guess I better get going on the instructions and my LO! ;)
Here is the PP I created for it. All you have to do is participate and you get this for free!
Hope I see you all there! Have a great day...I know I will! I'm having a mommy day! a day all to myself!