It's natural that football and Monday's go together! Who doesn't love Monday Night Football...okay there are a lot of people who don't, but not this one! Tonight is going to be a great match up between Miami and Florida St. I'd also like to give a shout out to my Baylor Bears for their win on Saturday against Wake Forest...but, that's probably not what you are here for!
LOL
!
Today is also Manic Monday at SM!!! How fun! And, I decided to put "
Football Fanatic
" on sale for just $2 in honor of the first weekend of College Football!!
WOo
Hoo
!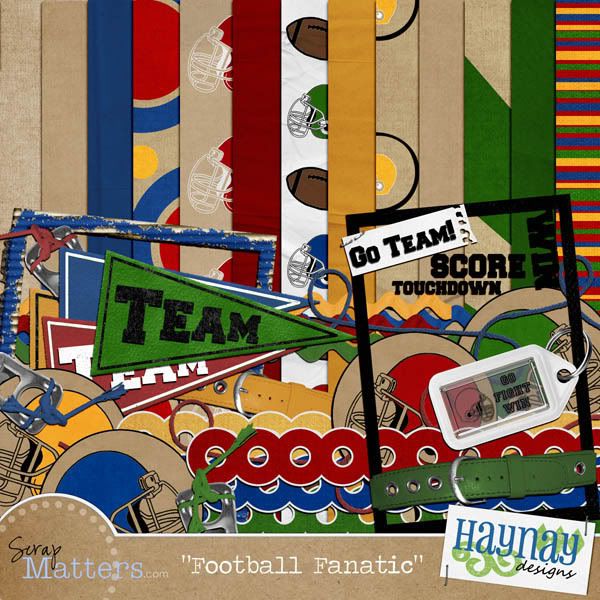 This is a great kit, and its a fabulous start to the collection of my sports kits! Totally fun! Here are a couple of
LOs
I did using it!
Hope everyone has a fun and safe Labor Day! See you tomorrow! (I'd like to apologize if these images are too big... I'm on my husband's Mac and can't figure out how to
resize
them!
LOL
)