Good Friday to everyone! I gotta tell you, I am dragging today! I got on a roll designing last night and didn't go to bed till 2 am! Stupid alarm went off this morning, and I actually had to get up to take my kids to school. Maybe I'll go to bed early tonight...I doubt it. I also want to remind you to come to SM at 1 pm Central and participate in the SS! I'm hosting it today. Scroll down to see the alpha I made. You'll get it FOR FREE if you participate! They really are so fun. And, if you aren't a member at SM, just register, its THAT easy! You better watch it b/c you might become addicted!
On to other things...like my new kit! I had so much fun designing it! It all started from a participation prize from my speed scrap last month. I got some requests to make it bigger, so I did! This kit is SO fun! As you can see its perfect for that spunky girl in your life. But, guess what!?!? It's also perfect for boys...as you will see! This kit includes 2 complete alphas...you definitely get your moneys worth!
Let me show you what the girls have done with Sweetheart Surprise.
by Heather (a boy page!)
A boy LO by Mary!
by Erin (she did two!):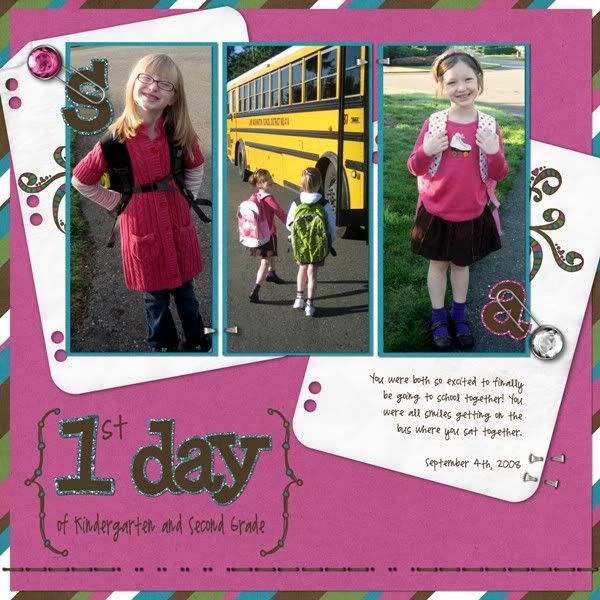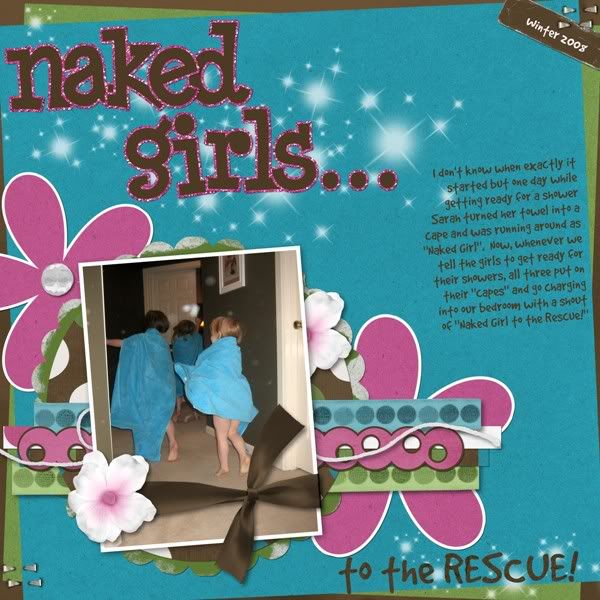 And Sarah made this fabulous boy LO!!!
And, here is mine:
I also have another new product in the store...another dating element! I love this b/c its a little more grungy. "Cardboard Dating" is perfect for dating any LO!
Sara did this page with Sweetheart Surprise and Cardboard Dating.
And, Emilee did this with Little Boy Express and Cardboard Dating: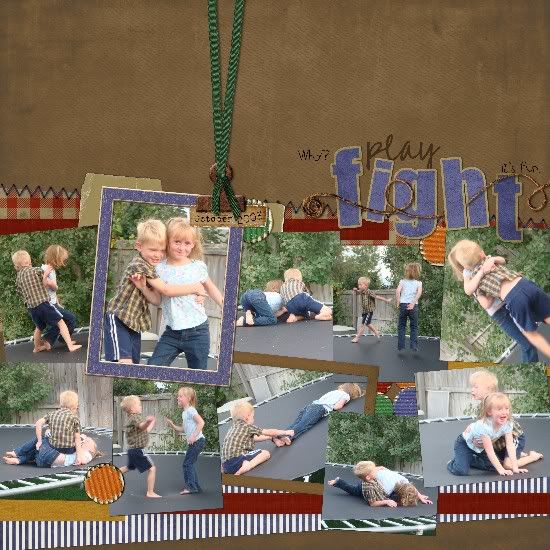 I am SO excited for Christmas...seriously excited! Only two weeks from yesterday! And, as a gift to you, I have put everything in my store
25% off
this weekend!!!! Now, the discount only shows up in the shopping cart, not on the page, but I tested it and it does happen! So, head over to
my store
and grab what you are wanting to make fabulous LOs!!!
And because its the Christmas season and because I like to do it...I am giving a freebie away! And, Sarah sent me a couple of free QPs that she made to give to you too. They aren't in the preview, but I did put them in the zip file! Enjoy...click image to download!