So, its been a week since I've been on the blog! I'm sure not many people missed me, but I'll pretend ;) Lots happening, besides recovering from my unexpected surgery! I haven't been able to sit down and scrap/design as much as I had hoped as it hurt to sit in an upright position, but all is much better now! I have gotten most of my shopping for Christmas done via small short shopping trips and online shopping. Now to get it wrapped and later transported to Texas! My family has been wonderful this week though. I would have never made it through the weekend without my awesome mother-in-law, Molly! She was a god-send! Then the kids have been extra sweet-not always wanting to help clean, but still did. And, Heath even made dinner last night! YEAH! We had some duck that he, his dad, and H got this weekend-yummy!
I did get a chance to update a kit this week, tho! And, that is my surprise today! I've revamped one of my first kits and put it into the SM store!!! Little Boy Express has been revived, and added on to a bit! (Plus I made two lower case alphas!)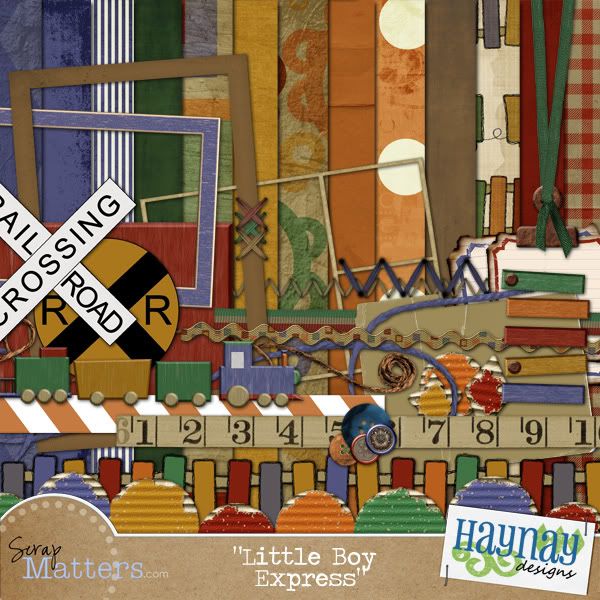 A couple of girls from the CT were able to finish a page-with the day that I gave them...Aren't they fab?
Erin: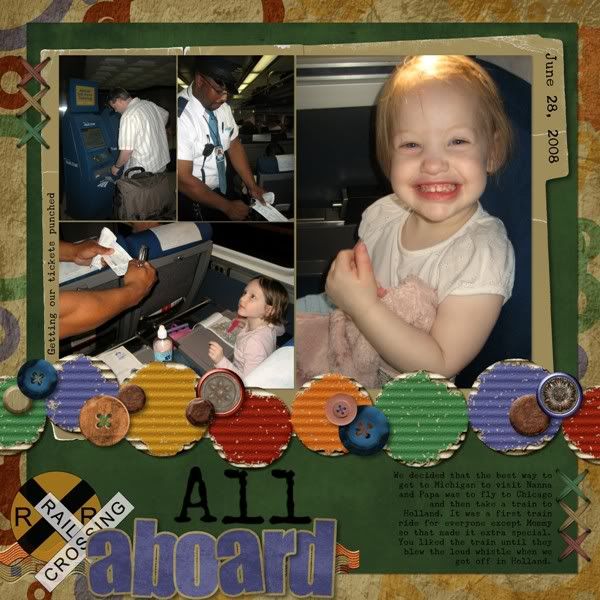 Sarah: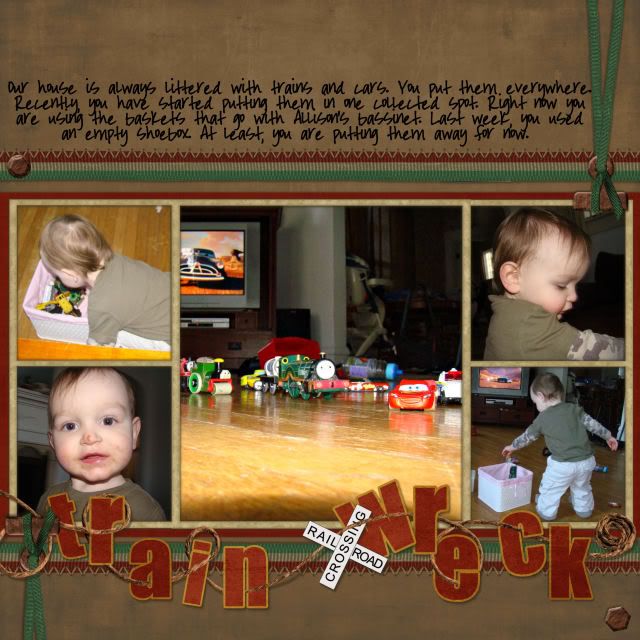 Heather's:
Here is one I did Wednesday night using the kit.
(keep reading for the freebie...sorry this is long. That is what happens when you take a week to blog.)
In addition, I am revealing my Black Friday Grab Bag today. This has been de-assembled...is that a word? And, I've put it in the store as separate items! Each preview is clickable with the link to the store...so go grab it if you weren't able to in the Grab Bag!
I've added on to Fall Splendor with a Xmas mini kit! LOVE IT!!!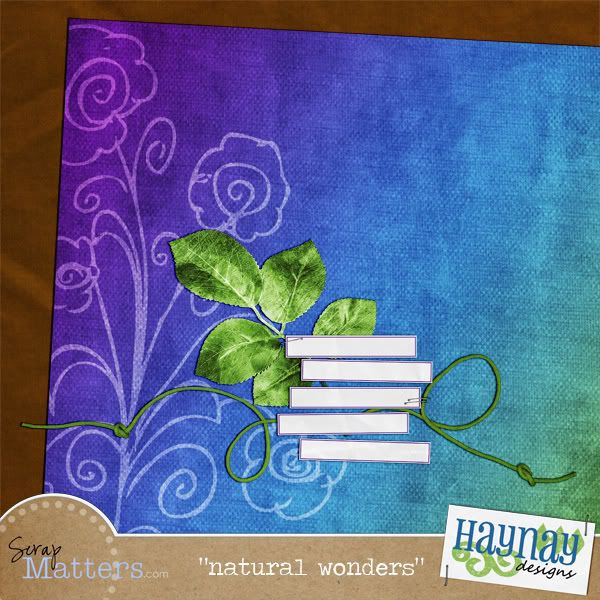 I've also put the Fall Splendor Collection together and at a lower price! If you haven't gotten any of them...go grab them here!
This is my first template pack--all inspired by a one photo layout!
My first date set! I love this! Is very easy to use and is a great way to date your page!!
And, last but not least, my new frame set...is an alpha frame set. You get two for one! Take a frame and make it your own!
I was so drugged when I did the post last week, I totally forgot to include pages done with the grab bag from my CT (at least I had an excuse!):
Kristin: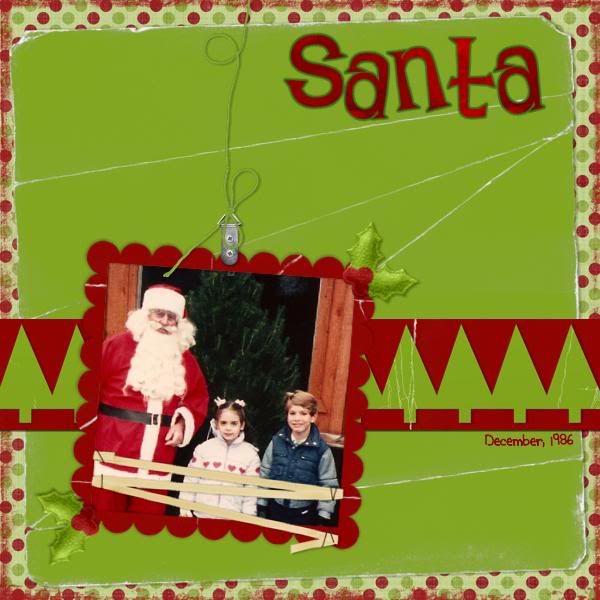 Kim
Emilee:
Erin: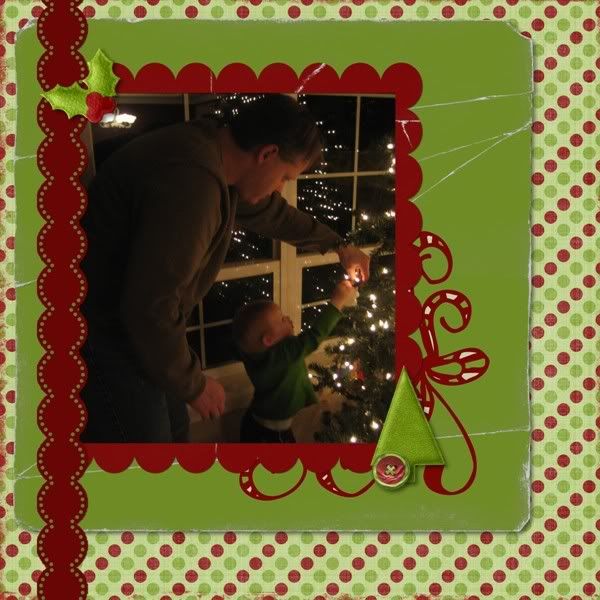 Mary:
Sarah: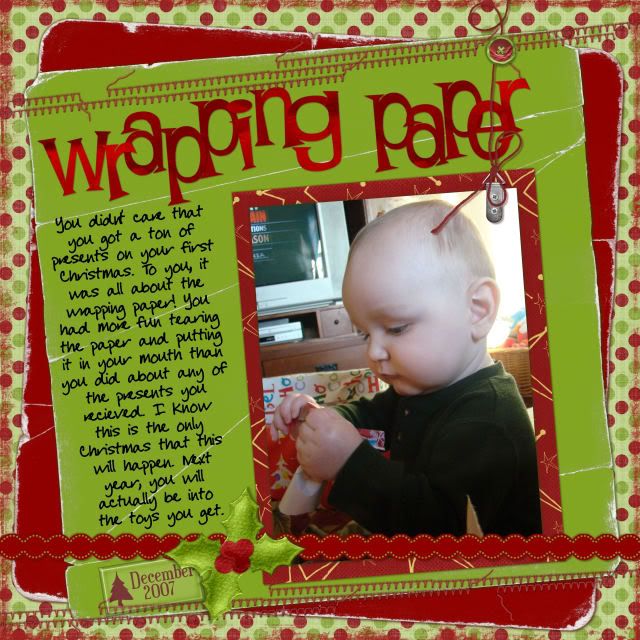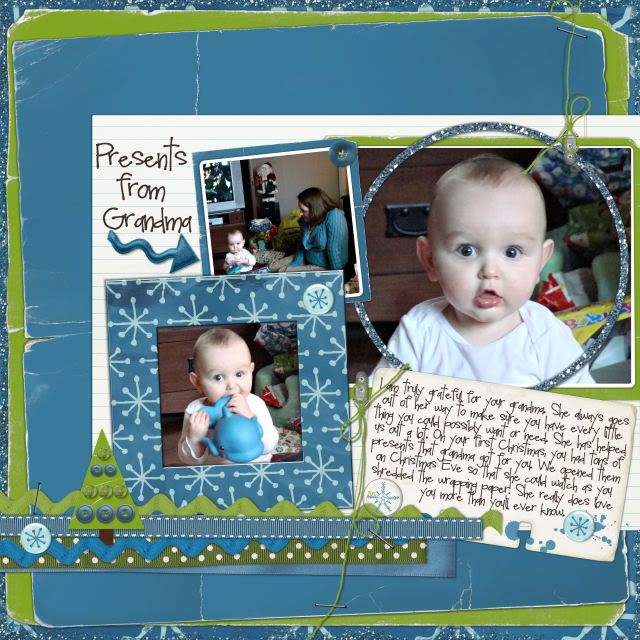 And, Mine:
Don't forget...If you buy LBE this week, you'll get the alphas FREE!!! (No need to put it in your shopping cart!)
Now, what you've all been waiting for...the FREEBIE! HOW CUTE IS THIS WORD ART!!! Erin did this with my new Little Boy Express Alpha. She offered it to me to give to YOU FREE! Make sure that you leave her some love when you snag it...then hop on over to SM to grab the kit! Click on it to download!