Hey all! I am marking the beginning of fall with the release of my newest--and favoritist kit of all!!!! This is called Fall Splendor. It is SO versitile with the fabulous colors and elements. I also have included 2 alphas-which gives you options! Get it at
ScrapMatters.com
NOW!!!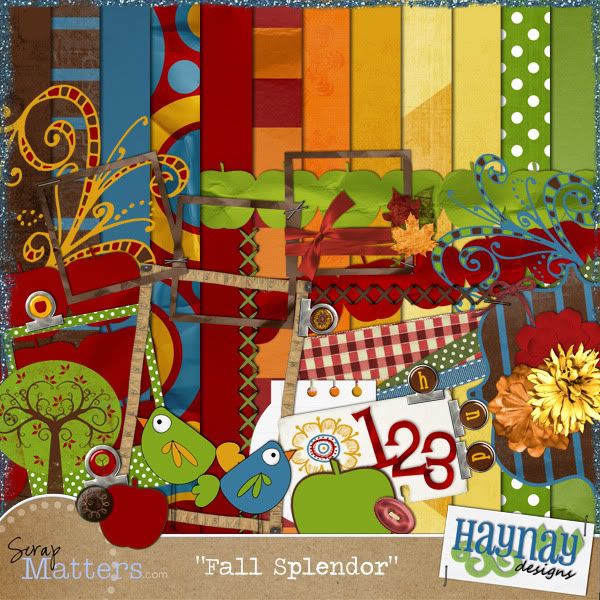 Here are some AMAZING LOs done with Fall Spendor by the CT at SM! The first one is by Jeni.
Kari did this awesome LO!
Here is Monique's take:
Jaime did this FUN first day of pre-school LO!
Stacy did this fabulous LO!
Kim did this using Sya's Totally Squared Template-LOVE it!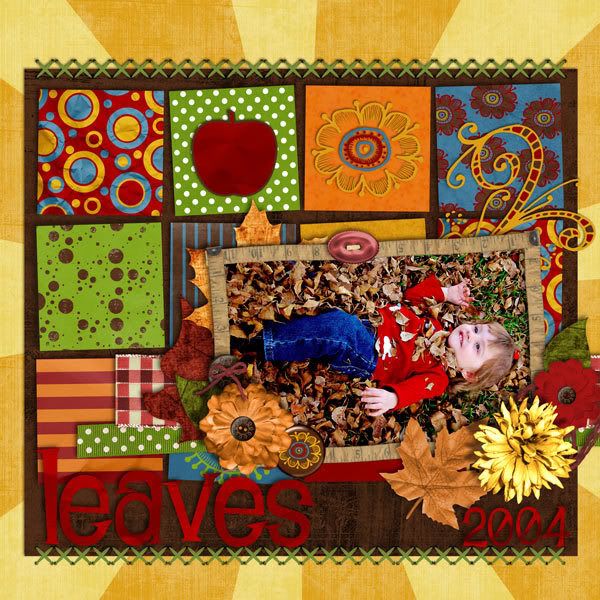 Christine did this FUN LO!
How amazing are those LOs!! And, I did one using FS for the Speed Scrap Tuesday!
I haven't gotten to finish another one because I have spent my week working on writing stuff, plus trying to get some things ready for SMs birthday this weekend! I will do one soon and post it here!
I have also made a Brag Book with Fall Splendor. You will get this FREE when you buy this kit, but only until next Thursday, Oct 2! There is no need to put it in your basket. It will come automatically with the download! (I see a hybrid project in my near future)
So remember to buy the new kit and get the brag book FREE!
You know I love to give stuff away...so I want to give you all an add-on that matches Fall Spelndor! Click
here
to download...and leave me some love if you get it!